Primo Vino opened its doors on March 19th 2010 and at the time we were the only independently owned wine and spirits shop in Cape Girardeau, MO. We had a lot of people in Southeast Missouri that were into wine but there were only supermarket options, so it was hard to find higher-end bottles. As a result, we started with a focus on fine wine, a small collection of craft beer, and limited spirit selections. 
We have seen quite a few trends over the years and have adapted accordingly. As the craft beer boom started, we soon found ourselves busting at the seams with beer stacked in every corner of the store. Knowing that we needed more space, we took over the suite next to us and expanded our beer and spirits collection in 2016. It was around that time that the bourbon boom was in full swing so we really expanded our bourbon selection and also added a bar. Because of this, we named the expansion Cask Craft Spirits and Beer Lounge.
In the years since our first expansion we have become a place where people come to gather with friends and family, enjoy a cocktail after work, or attend an educational tasting. As seating became a problem, we could see that we once again needed more space. As luck would have it, another suite next to us became available and we jumped at the chance. We knocked down a wall, wrapped our bar around to the other side, and added comfortable couches and chairs to accommodate more guests. We also listened to our customers that they wanted to have some food options. As a result, we serve a small rotating selection of seasonal bar food. I will say that we also serve some of the best cocktails in the area!!
We are not some stuffy wine shop! We are well educated in all aspects of alcohol and we love to chat with people regardless of their knowledge level. Stop by and let us help you pick the perfect product for any occasion!!
Kate Velisheck
General Manager
Kate is a leader in the food and beverage industry and has played a significant role in shaping the scene in Cape Girardeau. During her college years, Kate traveled across the country, experiencing best-in-class food and wine, which sparked her interest in the industry. Since 2013, she has helped conceive and launch cocktail programs, tasting menus, and pop-ups alongside visionary chefs, restaurateurs, and industry leaders.
As the General Manager of Primo Vino / Cask, Kate's passion for empowering customers through education has made her an asset to the team and a respected leader in the industry. Whether you want to impress your friends with your wine knowledge, round out a beautiful occasion with the perfect cocktail, or educate yourself in new tastes, Kate has you covered.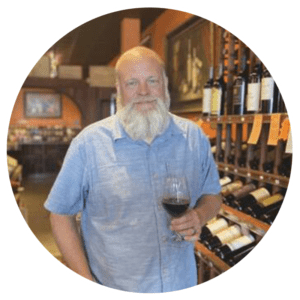 Keller Ford
Managing Partner
Keller Ford has been in the food and beverage business in the Cape Girardeau area for over 30 years. From serving in chain restaurants, bartending in fine dining establishments, operating a coffee shop, running winery operations, and managing multiple businesses, Keller has done it all. The one thing that Keller is most passionate about is the customer experience because the customer is why we are here. Keller has a strong passion for wine, bourbon, and beer and spends many hours each week sampling and researching the latest trends. "Our goal is to be on the cutting edge of what is going on in the spirits world and bring those experiences and products to the Cape area."
Opening Hours
| | |
| --- | --- |
| Monday - Thursday | 10:00 pm - 10:00 pm |
| Friday - Saturday | 10:00 pm - 11:00 pm |
| Sunday | CLOSED |
Location
1610 N. Kingshighway St #105, Cape Girardeau, MO 63701
Phone
573.334.8466
Follow Us
You can follow Primo Vino / Cask on all major social platforms. News, contests and special offers are announced on these platforms.